Dancing on the ceiling
11 July 2006
That's what I'm doing today.
Any guesses why?
I'll show you...
*WARNING: big pictures ahead* (Click for larger views)
Aren't the socks gorgeous? The colours are divine and I love the glitz too. They fit beautifully and they're SO toasty warm, which is perfect for this time of year (it's the middle of winter here). The yarn's a DK weight (8ply) from
Cherry Tree Hill
and the colour is River Run.
I haven't seen any CTH yarn before (I have admired pictures) so I'm thrilled to have some CTH socks. (I can see that resisting the lure of buying CTH will soon become impossible LOL.)
Here's what they look like on...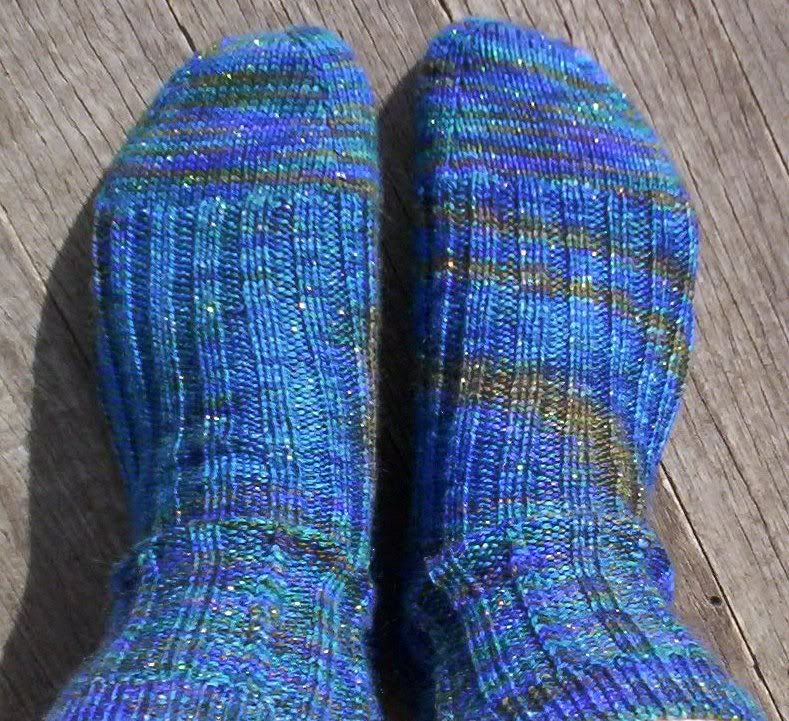 The pattern is a limedragon orginal. It's a rib with (I think) some baby cables in the leg part, which almost look like a braid/plait. I just love the pooling which makes each sock a little different (too cool!)
but that's not all...
a fun card and a cute llama fingerpuppet...
PLUS...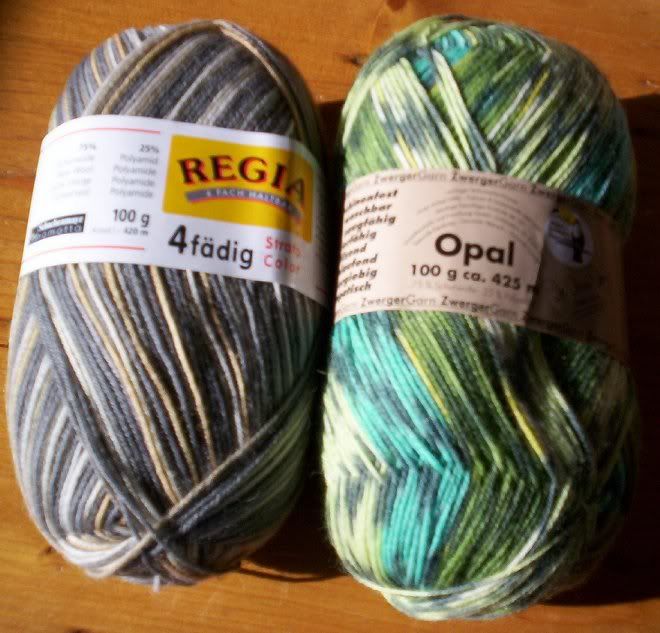 some striping Regia (which will go very nicely with my brown shoes) and some Opal Rainforest Chameleon (which might not go so nicely with my brown shoes, but it will go beautifully with my Crocs, which I wear more often than not.)
but wait, there's STILL MORE!!!
(I know, I know, I've been spoilt rotten!)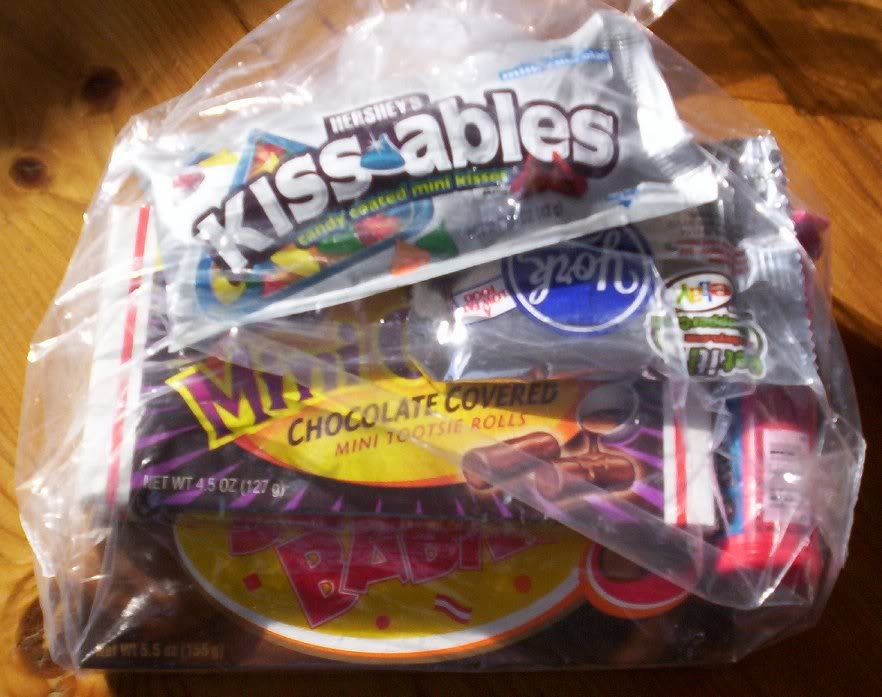 MMMMMMMMMMMMM candy! American candy, stuff you can't get here :D
All of these wonderful goodies are from
limedragon
. She's my SYAC Spring Feet Sock Swap Pal. She knitted them toe up, so aside from how beautiful and comfortable they are, I'm totally fascinated with the actual anatomy and construction of the socks. I'm really going to have to get my A into G and attempt toeups!
Thank you limedragon for ALL of my goodies (you might manage to scrape me off the ceiling sometime next week LOL). A special thanks for the time and effort that went into knitting a pair of socks for me. It's much appreciated :o)
Copyright ©2006 - 2008 by OzKnitter. All rights reserved
11.7.06 :: ::

5 Comments:
OzKnitter
::
permalink